Testimonal
"Just wanted to say a huge thanks for this weekend. Can't explain how much I enjoyed it and what it's opened my eyes to .
On my way home driving up the M6 looking at the trees on the side working out which way was south , silver birch for bark and saw some white fluffy seed heads and thought of kindling material ! The weekend was both informative and fun as I connected to being outside".
Chris Barnes. Attended NCFE Level 2 Bushcraft, Survival and Wilderness Living Course.
"Cheers for this weekend, had a great time considering weather conditions and found the course interesting and a great opportunity to test myself in a wild environment! I felt really well looked after and enjoyed the relaxed atmosphere". Keiran Wolley. Outdoor Instructor.
Welcome
Peak District Survival School operates from a number of venues and sites across Derbyshire and North Staffordshire.
All courses are organised and led by Mark Fox alongside a number of highly qualified and experienced instructors.
We deliver a wide range of outdoor activities, accredited and non-accredited courses to suit all abilities and interests and our professional and friendly staff team are fully committed to working with you to ensure you have a unique outdoor learning experience that is both challenging and fun.
For more information on all our activities and courses please give us a call on 07976 931 956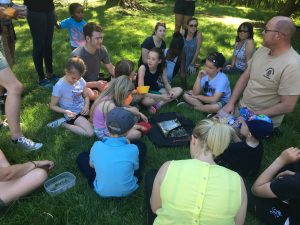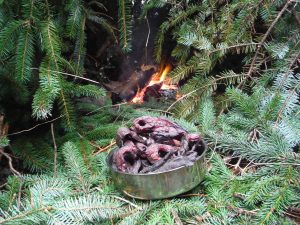 Like Us On Facebook
Testimonal
"I recently went on the Weekend Bush Craft Level 2 course. I had the best time, the knowledge shared with our group was incredible. The instructors were so supportive and always made me feel safe and comfortable with the tasks involved. They have really inspired me to gain deeper knowledge and practise my skills. I would recommend this course to anyone and everyone because of how well the course is delivered". Thank you so much!
Amber Goodwin. Outdoor Instructor.