Mark Fox
Peak District Survival School has been born out of Marks passion and personal interest in nature and wilderness living. His early interest in the outdoors was influence by his grandfather, a Dairy Farmer and Gamekeeper who taught him traditional country skills, an understanding of the use of trees, plants and a love of the wilderness.
Mark has worked as an outdoor education instructor for the past 15 years for a local authority Outdoor Centre and a range of other providers and private contractors. He has travelled extensively and used this as a learning experience to enhance his skills and knowledge of the natural world and wilderness living.
Mark lives in the Peak District and can be found most weekends enjoying the Peak Park both above and below ground!
Mark has extensive experience of delivering outdoor education to a wide client base including; schools groups, young people not in mainstream education, groups with challenging behaviour, family groups, corporate groups, teachers and military personnel. He is a regular presenter at Base Camp Festival.
He is a qualified trainer and assessor for Survival School Ltd, and holds Bushcraft, Survival and Wilderness Living NCFE level 4 and a Cave Instructor Certificate (CIC)
In addition Mark has achieved National Governing Body Qualifications in the following disciplines:
Mountain Leader Training Executive –  Mountain Leader Summer Award (ML) and Single Pitch Award (SPA)
Institute of Outdoor Learning  – Accredited Practitioner of the Institute of Outdoor Learning
British Canoe Union (UKCC) – 3* Canoe, 3* Kayak and Level 2 Coach
Other relevant Certification
Data and Baring Service subscription (DBS) used to be Criminal Record Bureau
Wilderness First Aid Certificate
Archery Leader Award
Level 2 Food hygiene certificate
Child protection and safe guarding level
---
Jack Morris 
Hi I'm Jack, the place that I'm happiest is in the mountains. I've been climbing for over 10 years. it's taken me to some of the most incredible place's around the world and for me there is no work better than being able to share with people the skills needed to fuel their own adventure.
Jack is at home in the mountains, on camp, on the crag and also in the pub!
Jack will be running a varied skill base including:  Learn to Lead training, Rock Climbing Instructor (RCI) Pre Assessment and training days, ML days,  Family climbing and scrambling days. watch this space.
MIA, Winter ML, First Aid, DBS and more.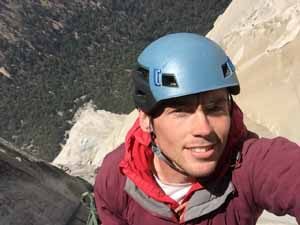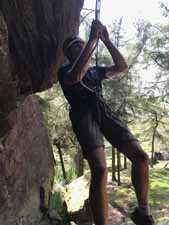 ---
Rosalind Barrett
Since first learning to ride a bicycle as a youngster, Rosalind has always been happiest when outside being active. Spending most of her free time roaming for miles on bikes and on foot with the Cheltenham YHA Group in her teenage years, she found the Cotswold Hills proved to be an ideal environment in which to develop a life-long love and respect for the Great Outdoors.
From starting working life in the computing industry, Rosalind moved into teaching in primary and middle schools for ten years. In 2013 she answered an advert for a relief centre assistant job at a local Outdoor Education Centre and her outdoor education career blossomed from there.
Rosalind now freelances in a variety of settings including going into schools with Mark Fox and delivering outdoor education experiences linked directly to the topics the children are currently studying.
Always participant-focussed, Rosalind is enthusiastic to help people achieve their goals by presenting information in various ways to suit different learning styles. Helping give people the confidence to change their mindset from 'I can't' to 'I can', or 'I don't want to' to 'Let me do it again!', is what is so rewarding. For example: helping a child to ride a bike for the first time; encouraging someone to go along a scary bit in a cave; enabling teams to successfully steer their canoes; getting a team to coach one of their members to the top of a climb; seeing the look of wonder on a child's face when they make their first spark with a fire steel or facilitating someone to achieve their first ember with a bow drill all make her days hugely worthwhile.
Qualifications:
Level 3 NCFE Applied Wilderness Skills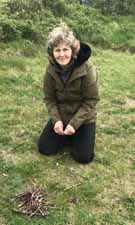 Hill and Moorland Leader
MT Expedition Skills Module
Level 2 Paddlesports Instructor
Archery GB Teacher's Award
DofE Assessor Gold/Silver/Bronze
MIAS (mountain biking) Level 1
Food Hygiene Level 2
 ——————————————————————————————————-
Mike Perry
My background is 9 years in the Royal Air Force as a chef travelling to far flung places such as the Falkland Islands, Scandanavia, USA and central of Europe.
It was there where I became interested in cooking in remote locations using basic equipment to provide quality food for the Squadron. In future years I maintained my interest in endurance sport competing in cycling and ultramarathon events whilst retraining to be a chartered physiotherapist. I also decided to use my free time as a volunteer for Staffordshire Search and Rescue working with the Police looking for missing people when requested.
Over the last few years I have become more and more interested in Bushcraft and Survival skills and took a few courses including foundation bushcraft skills, Animal and Human tracking, foraging and wild cooking and have passed my free time learning different skills and subjects relating to this.
I truly believe that everyone should have an awareness of our natural environment and how by using natural resources we can get some flavour of how our ancestors once lived. My favourite pastime is being out in the woods or canoeing down rivers appreciating our countryside. I am now working towards Level 4 Instructor level over the coming months.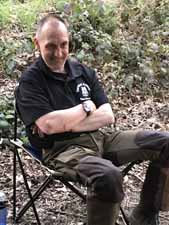 ———————————————————————————————————————————————————————————
Darryl Gough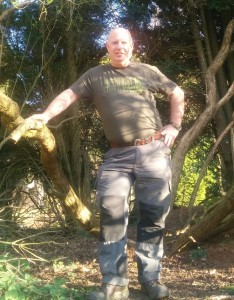 Darryl grew up amongst the farms and woodlands of Staffordshire and the knowledge and experience he gained from working with the local farmers, gamekeepers and woodsmen proved far more inspiring than those gained in the classroom, he would spend many a day with his trusty bone handled sheath knife and on special occasions a small axe creating great shelters and dens.
At seventeen he joined the armed forces looking for excitement, learning new skills and knowledge in the area of wilderness survival, after 12 years he retired at the rank of Sgt Instructor. Darryl firmly believes that the wilderness is not there to be conquered, and if you take that attitude with you into the great outdoors you are on a collision course with disaster. He can often be heard telling his students: "The most important wilderness skill is knowing yourself and knowing when to stop reacting to a situation and start acting with what you know, your best piece of survival equipment is kept between your ears."
For the past 20 years Darryl has concentrated on working with young people and linking this with the outdoors gaining the relevant qualifications along the way i.e. BETA, MLTE and NCFE Bushcraft level 2 along with the supporting First Aid certificates. He uses a Youth Work approach combined with Social Pedagogy methodology as a powerful and engaging platform for developing innovative, contemporary, creative projects in the outdoor environment, all of the above underpinned by a JNC Graduate Diploma in Community and Youth Work.
---